Business English Corporate Climbers Jakarta
Welcome to the English Today signature series, Business English Corporate Climbers Jakarta. Perfect for multi-national companies, hotels and hospitals. We have provided numerous companies in Jakarta with these courses. Each Corporate Climber comprises 8 weeks of study (twice per week) and includes all materials workbooks, handouts etc.
Business English Corporate Climbers Jakarta are extremely interactive and focus on specific areas of interest relevant to the corporate and hospitality industries for intermediate English speakers. We see significant improvement in the language ability and confidence level of our students after completing our Corporate Climbers. Trainers for these courses have extensive experience in the corporate industry. Please see below for more details of our Corporate Climbers.
Asking Questions & Clarifying

Reporting on Meetings

Opening a Meeting

Chairing a Meeting

Giving Opinions

Diplomatic Language

Dealing with Controversial Subjects
Greeting People

Taking Messages

Arranging Meetings

Changing Appointments

Handling Complaints

Making Polite Requests

Asking Direct & Indirect Questions

Exchanging Information
Opening the Negotiation

The Negotiation Process

Cultural Differences

Customer Wants

Supplier Wants

Bargaining & Closing

Tactics & Understanding
Presentation Structure

Techniques

Innovation & Passion

Language Focus

Giving Information

Introducing Yourself & Your Topic

Linking Phrases

Personal & Impersonal Styles

Describing Trends, Charts & Graphs

Asking & Answering Questions

Visual Aids

Individual Presentation Practice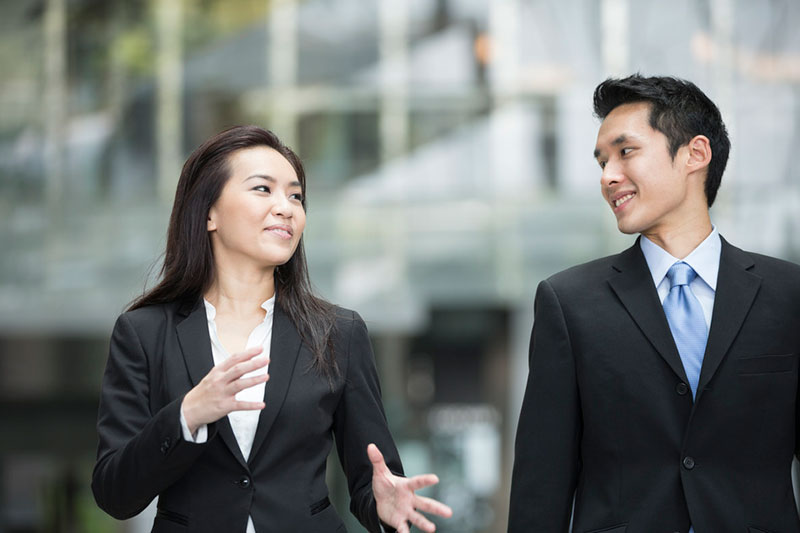 Contact English Today about Business English Corporate Climbers Jakarta
Contact us to learn more about Corporate Climbers Jakarta courses by English Today.
Corporate Climbers Jakarta is based on Business English development. Here is some more information about Business English
Check out our YouTube English Today Jakarta video channel.