English Conversation Jakarta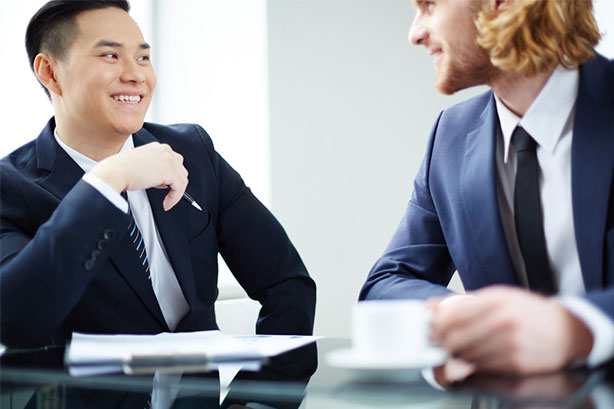 Are you struggling with your English conversation abilities? Do you feel nervous or tongue tide? Do you remember the correct response well after the moment has passed?
English Conversation Lesson | English Conversation Class | Business English Course
Do you want to improve your English conversation skills? If the answer is YES! Please fill out the form below.
The key to improving your English is allowing English Today to create a comfortable English learning environment, choosing topics of interest so that you can relate to the lessons. You will then be well on your way to English conversation excellence.
[countdown_timer style="1″ end_date="2016/08/31 10:00:00 GMT +7″ years_text="Years" years_text_singular="Year" months_text="Months" months_text_singular="Month" days_text="Days" days_text_singular="Day" hours_text="Hours" hours_text_singular="Hour" minutes_text="Minutes" minutes_text_singular="Minute" seconds_text="Seconds" seconds_text_singular="Second"][/countdown_timer]
Please Share This Page With Your Friends and Collegues
[social_sharing style="style-6″ fb_like_url="http://english-today-jakarta.com/english-conversation-jakarta-indonesia/" fb_color="light" fb_lang="en_GB" fb_text="recommend" fb_button_text="Share" tw_lang="en" tw_url="http://english-today-jakarta.com/english-conversation-jakarta-indonesia/" tw_button_text="Share" g_url="http://english-today-jakarta.com/english-conversation-jakarta-indonesia/" g_lang="en-GB" g_button_text="Share" p_url="http://english-today-jakarta.com/english-conversation-jakarta-indonesia/" p_image_url="http://english-today-jakarta.com/wp-content/uploads/2014/12/English-Conversation-Jakarta1.jpg" p_description="Are{87f0c958c74bd471c016e24ed0ca91171b02792da1fdb790bb16580321fb9170}20you{87f0c958c74bd471c016e24ed0ca91171b02792da1fdb790bb16580321fb9170}20struggling{87f0c958c74bd471c016e24ed0ca91171b02792da1fdb790bb16580321fb9170}20with{87f0c958c74bd471c016e24ed0ca91171b02792da1fdb790bb16580321fb9170}20your{87f0c958c74bd471c016e24ed0ca91171b02792da1fdb790bb16580321fb9170}20English{87f0c958c74bd471c016e24ed0ca91171b02792da1fdb790bb16580321fb9170}20conversation{87f0c958c74bd471c016e24ed0ca91171b02792da1fdb790bb16580321fb9170}20abilities{87f0c958c74bd471c016e24ed0ca91171b02792da1fdb790bb16580321fb9170}3F{87f0c958c74bd471c016e24ed0ca91171b02792da1fdb790bb16580321fb9170}20Do{87f0c958c74bd471c016e24ed0ca91171b02792da1fdb790bb16580321fb9170}20you{87f0c958c74bd471c016e24ed0ca91171b02792da1fdb790bb16580321fb9170}20feel{87f0c958c74bd471c016e24ed0ca91171b02792da1fdb790bb16580321fb9170}20nervous{87f0c958c74bd471c016e24ed0ca91171b02792da1fdb790bb16580321fb9170}20or{87f0c958c74bd471c016e24ed0ca91171b02792da1fdb790bb16580321fb9170}20tongue{87f0c958c74bd471c016e24ed0ca91171b02792da1fdb790bb16580321fb9170}20tide{87f0c958c74bd471c016e24ed0ca91171b02792da1fdb790bb16580321fb9170}3F{87f0c958c74bd471c016e24ed0ca91171b02792da1fdb790bb16580321fb9170}20Do{87f0c958c74bd471c016e24ed0ca91171b02792da1fdb790bb16580321fb9170}20you{87f0c958c74bd471c016e24ed0ca91171b02792da1fdb790bb16580321fb9170}20remember{87f0c958c74bd471c016e24ed0ca91171b02792da1fdb790bb16580321fb9170}20the{87f0c958c74bd471c016e24ed0ca91171b02792da1fdb790bb16580321fb9170}20correct{87f0c958c74bd471c016e24ed0ca91171b02792da1fdb790bb16580321fb9170}20response{87f0c958c74bd471c016e24ed0ca91171b02792da1fdb790bb16580321fb9170}20well{87f0c958c74bd471c016e24ed0ca91171b02792da1fdb790bb16580321fb9170}20after{87f0c958c74bd471c016e24ed0ca91171b02792da1fdb790bb16580321fb9170}20the{87f0c958c74bd471c016e24ed0ca91171b02792da1fdb790bb16580321fb9170}20moment{87f0c958c74bd471c016e24ed0ca91171b02792da1fdb790bb16580321fb9170}20has{87f0c958c74bd471c016e24ed0ca91171b02792da1fdb790bb16580321fb9170}20passed{87f0c958c74bd471c016e24ed0ca91171b02792da1fdb790bb16580321fb9170}3F{87f0c958c74bd471c016e24ed0ca91171b02792da1fdb790bb16580321fb9170}20English{87f0c958c74bd471c016e24ed0ca91171b02792da1fdb790bb16580321fb9170}20Conversation{87f0c958c74bd471c016e24ed0ca91171b02792da1fdb790bb16580321fb9170}20Jakarta." linkedin_url="http://english-today-jakarta.com/english-conversation-jakarta-indonesia/" linkedin_lang="en_US" alignment="center"]