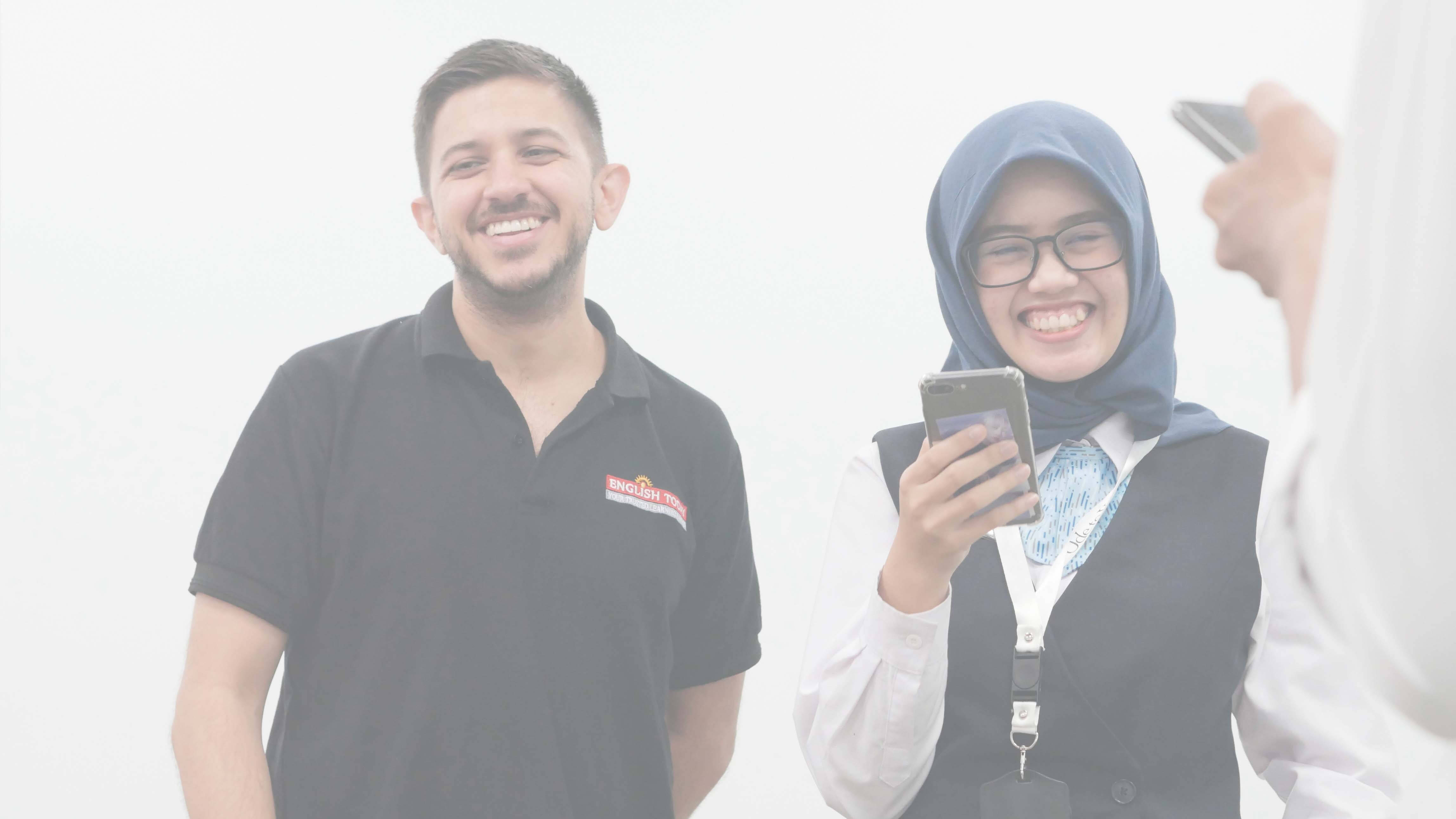 ENGLISH TRAINING TO HELP YOU
BECOME YOUR BEST
GET BETTER RESULTS ▪ IN LESS TIME ▪ ENJOY THE JOURNEY
ENGLISH TRAINING TO HELP YOU
BECOME YOUR BEST
GET BETTER RESULTS ▪ IN LESS TIME ▪ ENJOY THE JOURNEY
Are you looking for the Best Business English Training Program?
English Today is Jakarta's premier in house Business English training provider.
Custom Designed programs taught by highly qualified teachers! Contact  English Today now!
Presentation

Skills
Tell a story, engage the audience, leave them inspired, and sell your product or idea. These modules provide a road-map for delivering effective presentations
Belajar Gratis? Bagaimna

?
Kartu Prakerja menyediakan bantuan biaya training keahlian yang ditujukan untuk warga negara Indonesia yang mau belajar dan meningkatkan keahlian mereka. Program ini ditawarkan di platform digital pusat pendidikan Pintaria.
Effective

 Meetings
Nervous in meetings conducted in English? These practical role-play orientated training modules provide tools and strategies to build your confidence.
Negotiation

 Skills
Finding it difficult to negotiate in English? These modules help you to understand the phrases and strategies of negotiation, as well as the specialized language involved in negotiation.
Email

 Effectiveness
Not confident in creating and sending emails? These modules guide you in writing effective and convincing emails. They develop language skills and inspire confidence, as well as providing invaluable reference materials.
Report

Writing

Excellence
Need to create structured and detailed reports? These modules will guide you in implementing a consistent format and process for creating reports.
Socializing

Confidence
Feeling nervous and don't know what to say in social situations? These modules help you to communicate confidently and effectively in English and build relationship with colleagues and clients.
Business

English Online
Need flexibility in your English development? Have staff in remote locations who need a standardized program? Then this is the course for you.
Bahasa

Indonesian Training 
Are you an expatriate who needs to quickly develop your Indonesian language skills or do you have new expatriate colleagues who have just joined your company?
Latest From the
English Today Blog
Caesar
Nowadays, reading seems to be out-dated for the existing generation especially in Indonesia. People do […]
Aep Aep
Essay Writing and College Admission Services – Proof read your important documents.
"Can a dynamic and […]
Aep Aep
International Admission Rates to U.S. Colleges are at an All-Time Low!
"International students need to realize […]
Here are just a few English Today Happy Clients
Call Us Today +622174860977 | +6221 7456296 | +6221 29236998 | +622128565316|contact@english-today-jakarta.com