You have to give a presentation in English tomorrow. The entire board of directors and perhaps, even, the board of commissioners will be there. Not to mention the CEO!
You're nervous, especially because you haven't taken an English class since high school and you are feeling less than confident about your presentation abilities. Have no fear! These tips will help you give a presentation in English that you will feel good about.
Prepare! Write down your entire presentation in English and then check for spelling and grammar mistakes. Ask a friend or colleague with English skills to double check if you feel there are any mistakes you missed.

Practice! Read your English presentation out loud. Read it in front of a mirror. Imagine everyone watching you while you deliver your English presentation with confidence. Visualize yourself giving an awesome presentation.

Practice more! Now cut your presentation into sections and put them on cards so that you read less and interact with the audience more. This time practice your English presentation in front of some friends and/or colleagues. Ask them for feedback.

Prepare again! Anticipate or guess what questions people will have after your presentation. Prepare your answers, in English, before the big day.
I hope these tips prove useful the next time you have to give a presentation in English. Remember to prepare, practice, be confident (or act confident) and try to have fun!
Presentation Skills E-Book
Improve your presentation skills through our presentation books. Read tips on for example presenting a message effectively, engaging with an audience and using your voice. It is never too late to become an excellent communicator.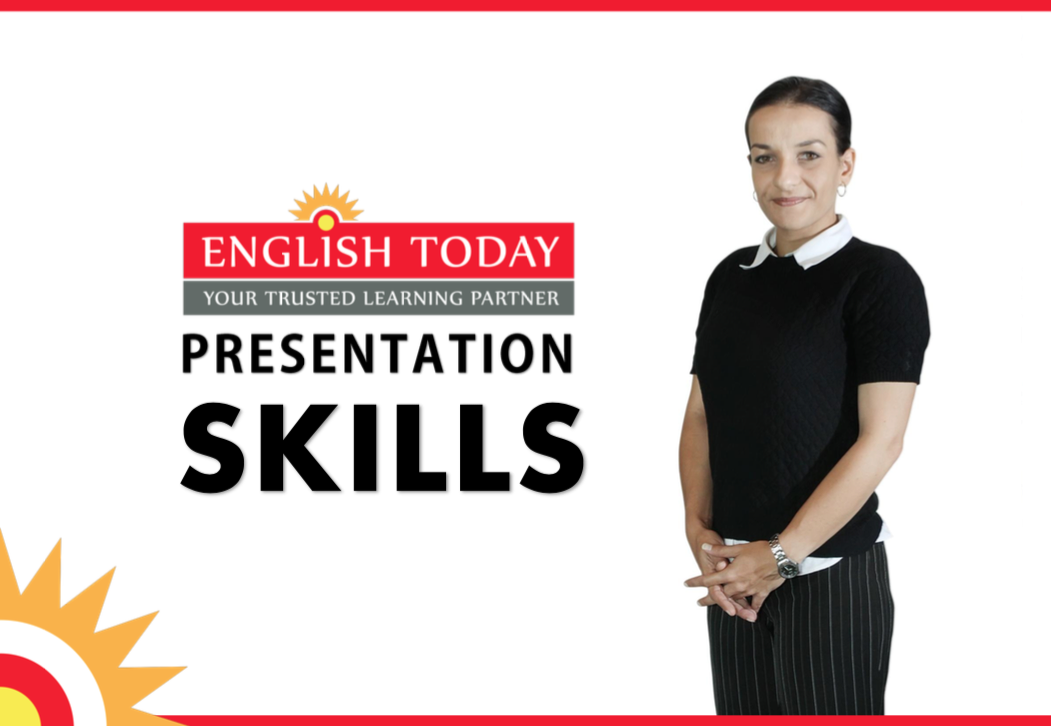 Comments
comments